Adam Family Foundation to donate up to $5 million to local school districts to enhance safety and security measures
01/18/2023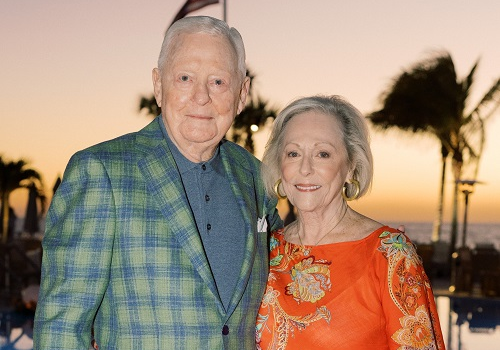 COLLEGE STATION, Texas (Jan. 18, 2023)—The Donald and Donna Adam Family Foundation – established by American Momentum Bank Chairman and CEO Donald Adam and his wife, Donna – announced today that their foundation donated $1 million each to the Bryan Independent School District (ISD) and the College Station Independent School District (ISD) to enhance safety and security efforts to help protect local students.
During 2023, the foundation will confer with school district representatives and security experts to identify and outline any unmet and prevalent safety needs and contribute additional donations of up to $1.5 million to each district, bringing the total amount donated to a possible $5 million.
"In the wake of the tragedy at Robb Elementary in Uvalde last year, our family felt called to do something to help protect the most precious possession in our lives – our children – from any harm," said Mrs. Adam.
The donations will help support the Bryan ISD's and College Station ISD's efforts to implement enhanced safety and security measures at schools, such as upgrading security vestibules, hiring more school resource deputies and installing state-of-the-art security equipment. The donations will also contribute to potential expenses required to meet the Texas Education Agency's proposed School Safety Standards rule – if approved by the Texas Legislature.
"Many in our community are experiencing or anticipating difficult financial times," said Mr. Adam. "We hope that, in addition to helping protect our students, these donations will help lessen the potential financial hardship for our entire community, who would otherwise be covering expenses of upgraded security for the school districts through increased taxes."
The Bryan ISD and College Station ISD approved and accepted the donations at district board meetings on Jan. 17.
View all news