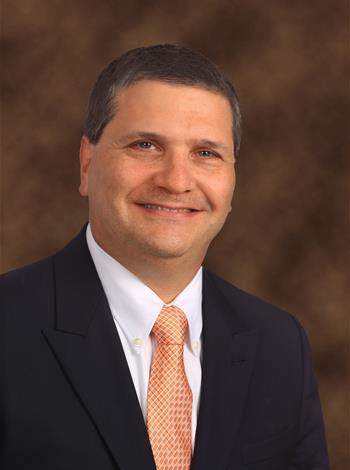 Jeffrey D. Katz
Senior Vice President, SBA Business Development Officer
2526 NORTH LOOP 1604 WEST
SAN ANTONIO, TX 78248
OFFICE: (210) 493-8844
Mr. Katz has over 35 years of business lending experience, particularly as a specialist in the 7(a) loan program of U.S. Small Business Administration since 1990. Prior to joining American Momentum Bank, Mr. Katz was VP, SBA Division Manager for Security Bank (now American Momentum Bank) where he started and developed the Bank's SBA 7(a) program. A resident of San Antonio since 1995, he has served small businesses throughout the state, particularly in West and South/Central Texas.

In 2018, Mr. Katz was recognized for Outstanding Support of Small Business by the West Texas District Office of the SBA, and in 2019 he received the Access to Capital Advocate Award, presented by UT-San Antonio, Institute for Economic Development. He is also a regular speaker and panelist for UT-Permian Basin and UTSA Small Business Development Centers. Mr. Katz is an active member of the National Association of Government Guaranteed Lenders, as well as the Central Texas Association of Government Guaranteed Lenders, and serves on the NAGGL - SBA District VI advisory board.

Mr. Katz is a graduate of the University of California, Los Angeles (UCLA) and enjoys spending time with his wife and family, reading, and outdoor activities.