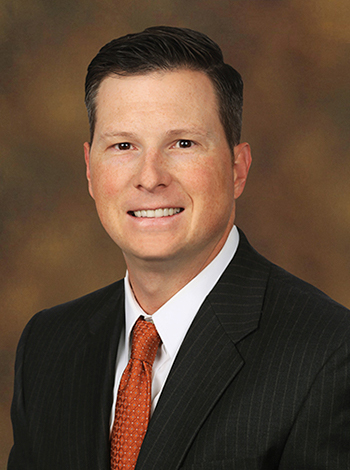 Jarod Thomas
West Texas President
600 N MARIENFELD
MIDLAND, TEXAS 79701
OFFICE: (432) 570-9330
As West Texas President, Mr. Thomas brings 20 years of experience in banking, oil and gas, commercial and residential real estate, and various other industries to American Momentum Bank. Mr. Thomas serves the West Texas region, where his leadership, expertise, and experience are a valuable part of the ongoing success of the Bank.
As a third-generation native of Monahans and Midland, Texas, he is active in the Midland and surrounding communities through his involvement with various organizations, boards, and committees.
A lifelong resident of West Texas, Mr. Thomas is a graduate of Texas Tech University in Lubbock, Texas, and the Southwest Graduate School of Banking at Southern Methodist University in Dallas, Texas.
He started his banking career in Lubbock, Texas. Over the past twenty years, he rose to President and Chief Lending Officer of Security Bank in Midland, Texas, prior to the acquisition by American Momentum Bank.