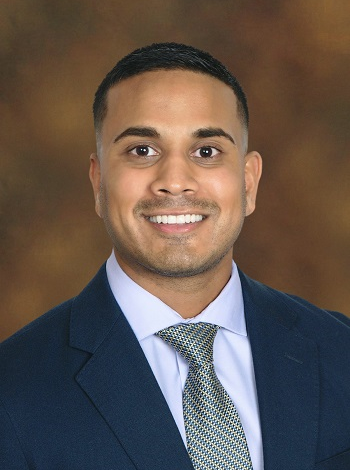 Mihir J. Patel
Vice President, National SBA Business Development Officer
3710 Exchange Glenwood Place
Raleigh, NC 27612
Cell: (910) 536-5170
Throughout Mr. Patel's time working in commercial lending, he has had the unique ability to impact the lives of many business owners around the country. People that have moved on to impact entire communities. He is passionate about building strong relationships with clients and taking the time to understand their immediate needs and future visions to help realize their goals.
Prior to working with American Momentum Bank, Mr. Patel served various roles within Wells Fargo and BB&T (now Truist). He began his SBA lending career serving as an SBA loan broker assisting prospective buyers in securing financing through the SBA 7(a) loan program. This is where he found his true passion - helping others succeed financially through relationships built in trust.
Mr. Patel graduated from North Carolina State University with a degree in finance. He is a life-long resident of North Carolina and currently resides in Raleigh, NC. In his free time, he likes to travel, spend time with friends and family, and be outdoors, whether going to a concert or enjoying a round of golf.