Avid Property Management enters San Antonio market with help from American Momentum Bank and CINC Systems
10/14/2020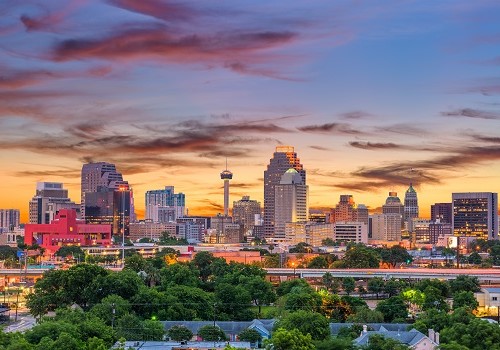 SAN ANTONIO, Texas (Oct. 14, 2020)—Avid Property Management, a full-service community management company based in Tampa, Florida, entered the Texas market when it opened an office in San Antonio's Stone Oak neighborhood in August.
Avid Property Management, which currently manages 80 associations in Florida, provides association management for townhomes, condominiums, single-family homes and commercial condominiums. Services range from simple financial management to full-service, on-site association management.
Avid Property Management will offer San Antonio and Austin communities technology and services not previously available in the market. For example, all-inclusive contracts include any additional administrative expenses – such as printing, postage and supplies – in the flat monthly fee. Board members can use Avid's office to host meetings, without charge. And, Avid also offers communities state-of-the-art software through CINC Systems, which includes banking software integration with Avid's bank partner, American Momentum Bank.
"The fact that American Momentum Bank provides us real-time access to CINC's technology platform is amazing," said Melissa Espino, Avid's executive vice president in San Antonio. "I've never seen anything like this technology. It's so helpful to us, and it's so easy for board members to use – they can access everything they need in one place."
CINC's all-in-one SaaS-based platform drives profitability for community association management companies through cloud-based accounting, state-of-the-art property management resources and full banking integration. The web-based dashboard enables associations to run accounting for clients and process in-house financials, track and manage violations and workorders, and much more. CINC partners with a limited number of banks in each state for its integrated banking feature. American Momentum is one of only two CINC partner banks in Texas.
"Banking with American Momentum and using CINC's software has absolutely played a role in helping us expand into Texas," said Avelino Vide, president of Avid Property Management. "Also, American Momentum just opened a branch in San Antonio, and being able to have just one lockbox for both Florida and Texas instead of different lockboxes for each state makes things easy and seamless."
Espino agrees that American Momentum having a banking center in San Antonio is a benefit to Avid's association clients.
"With so much virtual activity these days, board members still like having that personal connection with their association manager and with their banker," Espino said. "They like knowing where their money is and being able to meet with someone face-to-face who can provide for their needs. That may not be as easy a task with a large corporation."
American Momentum Bank is a community bank with 21 full-service banking centers in Texas and 10 full-service banking centers in Florida. Its robust association banking division offers a variety of competitive deposit products, specialized lending programs for capital improvements and insurance premium financing. Its association banking team, based in Florida, has more than 60 years of combined experience serving associations.
"We're thrilled with Avid's expansion into Texas and so happy that, with our presence in San Antonio, we can continue to support them in their growth with all the personalized attention they deserve," said Heather Karamitsos, senior vice president, association banking at American Momentum.
View all news