Broadway Association Management partners with American Momentum Bank
11/09/2020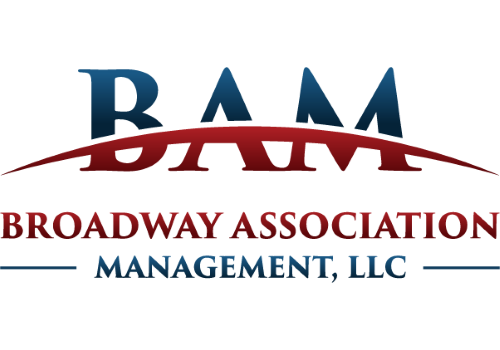 FORT MYERS, Fla. (Nov. 9, 2020) — Broadway Association Management has partnered with American Momentum Bank's Association Banking division. The Fort Myers-based company specializes in the management of condominium and homeowner associations, and currently manages 70 associations in Lee County.
Through American Momentum Bank, Broadway Association Management will have access to CINC Systems, the first internet-based integrated accounting and property management system for the community association industry. CINC partners with a limited number of banks in each state for its integrated banking feature. American Momentum is one of only five CINC partner banks in Florida.
"We'd been working with many different banks and using several different software programs, and we were looking to consolidate everything," said Cody Kellogg, general manager of Broadway Association Management. "American Momentum, with the CINC integration, gives us a unique opportunity to position Broadway for growth and better customer service. It increases our efficiency and transparency, and the ability for homeowners and board members alike to have more information at their fingertips."
CINC's all-in-one SaaS-based platform drives profitability for community association management companies through cloud-based accounting, state-of-the-art property management resources and full banking integration. The web-based dashboard enables associations to run accounting for clients and process in-house financials, track and manage violations and workorders, and much more.
In addition to the CINC partnership, Kellogg considers American Momentum a good fit for his company because there's a local banking center nearby, and the bank offers courier services as needed.
American Momentum's association banking team has more than 60 years of combined experience serving associations in Florida. The bank offers a variety of competitive deposit products, specialized lending programs for capital improvements and insurance premium financing.
American Momentum will provide Broadway with an array of banking services for a majority of their clients, with the goal of full consolidation by mid-2021. Broadway expects to go live with CINC in November.
"We're excited to be able to take Broadway to the next level, and we're confident this partnership will enable us to do so," Kellogg said.
About CINC Systems
CINC Systems is the largest provider of SaaS solutions for the community association industry. Founded in 2005, CINC Systems became the industry's first Internet-based integrated accounting and property management system. CINC Systems is backed by founder Bill Blanton, a third-generation banker, and Spectrum Equity. The company serves more than 16,000 homeowners associations and 2 million homes. Learn more at www.cincsystems.com.
View all news