Bradenton's Aqua by the Bay to begin construction of first community in master-planned development
11/16/2020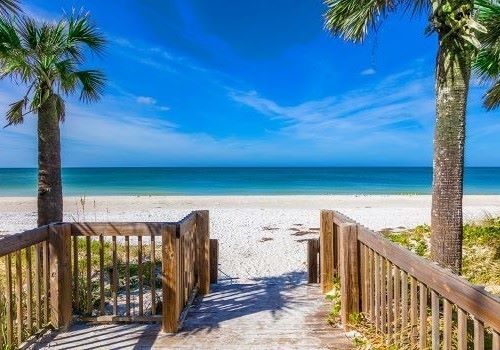 BRADENTON, Fla. (Nov. 16, 2020)— Aqua One Builders, LLC, recently closed a $12 million builder line of credit with American Momentum Bank to help finance the construction of homes in Bradenton's Aqua by the Bay master-planned development. Specifically, the credit line will enable Medallion Home to build the development's first community, a gated residential neighborhood called Aqua that will include 104 upscale single-family homes.
"This project is transformational for West Bradenton," said Carlos Beruff, owner of Medallion Home and one of the partners of Aqua One Builders. "We're excited because we have the largest tract of waterfront land on the west coast of Florida, with 13,000 feet directly on Sarasota Bay, and that makes this community unique."
Aqua by the Bay is a 529-acre master-planned development located on Sarasota Bay, on El Conquistador Parkway south of 53rd Avenue West. The development will include commercial, retail and residential areas, with plans for 2,384 multifamily units and 510 single-family homes.
The Aqua community will feature a 4-acre crystal lagoon with a floating dock and beach. Residents and guests will be able to swim, paddle-board and kayak in the lagoon. Homebuyers can choose between three models of homes, which range in size from 2,448 to 3,923 square feet. Homes are priced from the $600s.
"Medallion Home has proven over many years that they are completely in tune with buyer preferences, building both beautiful and functional homes across a broad spectrum of price points," said Porter Smith, Tampa Bay market president of American Momentum Bank. "The Aqua community is arguably their most ambitious project to date, and we are very proud to be a part of it with them."
"We wanted to work with American Momentum because we like expanding our relationships and I was impressed with Porter," Beruff said. "He knew what he was talking about and he got the big picture quickly. He recognized the potential for a longstanding relationship on a project that will dominate West Bradenton for the next 10 to 15 years."
Horizon Mortgage Corporation of Sarasota was also involved in helping Aqua One Builders secure the $12 million builder line of credit. Kelly Gilliland, executive vice president of Horizon Mortgage, has worked with Beruff for more than 15 years, assisting Medallion Home with acquisition and development financing for several subdivisions, builder lines of credit, and the financing of its office building/design center.
"Carlos has successfully provided luxurious semi-custom homes and beautiful, family-friendly neighborhoods for thousands of residents in our area," said Gilliland. "He is a developer and home builder who truly cares and wants to do things right. I'm proud to have the opportunity to help provide him financing for Aqua, as ultimately it will benefit many families within our community."
View all news