Fast-growing Secure Association Management partners with American Momentum Bank, offers clients additional resources
12/14/2020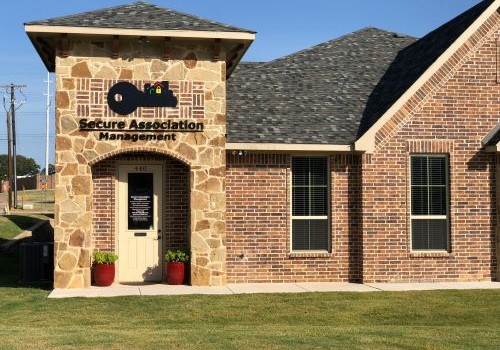 CORINTH, Texas (Dec. 14, 2020) — Secure Association Management recently moved its banking business to American Momentum Bank's Association Banking division in a partnership that brings new resources to the management company's clients.
Based in Corinth, Texas, Secure Association Management specializes in the management of condominium and homeowner associations and currently manages 60 associations in Denton, Parker and Tarrant Counties. The company has experienced 54% revenue growth over the past three years, which is notable because large association management companies have averaged 8% revenue growth during the same time-period.
Secure Association Management was prompted to switch banks when its previous bank closed its association banking division. The company uses CINC Systems' all-in-one SaaS-based platform that drives profitability for community association management companies through cloud-based accounting, state-of-the-art property management resources and full banking integration. CINC partners with a limited number of banks in Texas, and Secure Association Management President John Mackenzie wanted to work with one of them in order to continue utilizing CINC's integrated banking features.
"When I first talked to American Momentum Bank, they sold me on their expertise in working with associations within the first 15 minutes," Mackenzie said. "Their staff is just unbelievable, very impressive."
American Momentum's association banking team has more than 60 years of combined experience serving associations. The bank offers a variety of competitive deposit products, specialized lending programs for capital improvements and insurance premium financing. American Momentum will provide Secure with an array of banking services, including CINC Systems integrated banking, fraud prevention through automatic daily account reconciliation, integrated statements and more.
Mackenzie said working with American Momentum Bank also brings two new benefits to his association clients that he couldn't offer previously.
"This is the first time I've spoken to a bank that will give HOAs loans, which is really helpful for boards that need one," Mackenzie said. "And, American Momentum is also able to provide a credit card for board members if they choose to have one, which they weren't able to get anywhere else."
Secure Association Management is looking to hire and continue its growth.
"Hiring more people will help open new doors to even more opportunities for expansion," said Mackenzie, who hasn't lost a client since he established Secure Association Management in 2009.
View all news