American Momentum Bank promotes Wes Hayes to San Antonio Market President
09/28/2021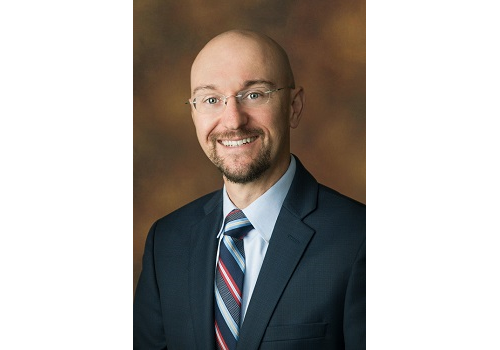 SAN ANTONIO, Texas (Sept. 28, 2021) —American Momentum Bank recently promoted Wes Hayes to the role of San Antonio Market President. Hayes, a Texas native with nearly 25 years' banking experience, previously served as a Senior Commercial Relationship Manager for the bank.
In his new role, Hayes will primarily oversee three other commercial lenders and lead the market in growing the bank's loan portfolio, which focuses on commercial real estate and commercial and industrial (C&I) loans. He also will provide leadership to American Momentum's full-service banking centers in San Antonio, located at 2526 North Loop 1604 West, and Devine, located at 100 E. Hondo Ave.
"I'm excited to be in this new role, representing American Momentum Bank and serving and supporting the San Antonio community," Hayes said. "I feel we're poised to offer even more products and services to our existing and future clients, and we look forward to providing even greater value to businesses in the greater San Antonio area and throughout Texas."
With nearly 25 years in the banking industry, Hayes spent a total of approximately seven years in commercial lending at Security Bank and American Momentum Bank, which acquired Security Bank in 2020. Earlier in his career, he served in many roles, ranging from teller and customer service representative to credit analyst. His first job, in high school, was cleaning the inside of a bank in San Angelo, Texas.
Hayes received his Bachelor of Business Administration in accounting from Angelo State University. He is a graduate of the North San Antonio Chamber of Commerce's Leadership Lab.
Dedicated to supporting the community, Hayes is past chairman of the North San Antonio Chamber of Commerce's Golf Committee, which he chaired for many years, and was a member of the San Antonio Stock Show and Rodeo's Roundup Committee. He is an active member of the Real Estate Council of San Antonio.
"We're thrilled for Wes to take this next step in his career with us," said Jarod C. Thomas, West Texas President of American Momentum Bank. "As a lifelong Texas resident who understands the community and a banking expert with decades of experience, he's the perfect fit to lead our San Antonio market."
View all news