American Momentum Bank enters St. Louis market with key SBA lending hire
07/28/2022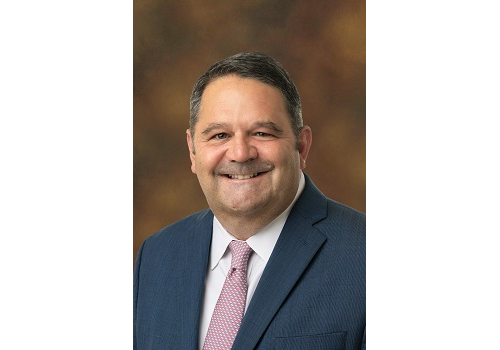 ST. LOUIS, Mo. (July 28, 2022) — American Momentum Bank has entered the St. Louis market by hiring SBA financial services veteran Gary L. Siddens, Jr. to serve as Vice President, Nationwide SBA Business Development Officer. The hire comes as the community bank continues the national expansion of its Tampa, Fla.-based SBA Lending Division. Siddens will serve clients nationally, with a focus on the Midwest.
"Gary has a strong and tenured background in financial services and a well-established network in the market," said Patrick Fenech, Senior Vice President, Managing Director SBA Lending at American Momentum Bank. "We're excited to have him on the team and are looking forward to the role he'll play in helping the SBA division expand in the Midwest."
Texas-chartered American Momentum Bank – which is a designated "SBA Preferred Lender," according to the U.S. Small Business Administration (SBA) – announced the national expansion of its SBA Lending Division in May.
Siddens' career has spanned over 30 years in various business development roles in the financial services industry. Immediately prior to joining American Momentum, he served as a Nationwide SBA Business Development Officer at Harvest, the fastest growing non-bank SBA lender in the U.S. Prior to that role, he spent 20 years working for several St. Louis-based banks as a commercial lender, with a focus on owner-occupied commercial real estate, SBA and leveraged lending.
In his new role with American Momentum, Siddens will be responsible for sourcing well-qualified SBA 7(a) loan opportunities. He will focus on building relationships with business owners, as well as referral sources, such as business brokers, loan brokers, commercial bankers, CPAs, attorneys and commercial real estate professionals.
"I enjoy SBA lending because it's about helping small business owners realize their dreams," Siddens said. "We deal with people every day who work hard to own their own business. And if they don't have access to the capital they need to grow and don't qualify for a conventional loan, we can help them be successful, which is really gratifying."
Siddens earned a bachelor's degree in history from Westminster College in Fulton, Mo.
"I'm excited about this new job opportunity because American Momentum has capital to lend and a very efficient credit approval process," Siddens said. "We business development officers have direct access to a credit officer for deals up to $3 million, and that enables us to move quickly on deals."
American Momentum established the SBA Lending Division in Tampa in 2016. It has grown from a total of $13.83 million in annual SBA loan production in 2017 to $41.63 million in 2021 – an increase of 201% in five years.
View all news