American Momentum Bank enters Raleigh market with key SBA lending hire
07/28/2022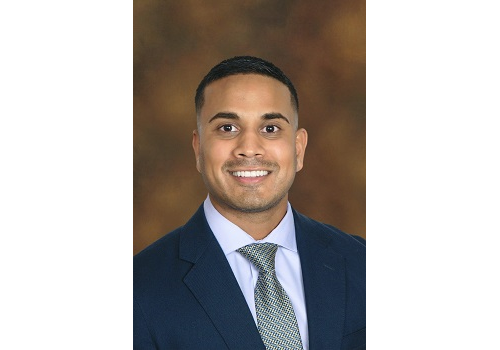 RALEIGH, N.C. (July 28, 2022) — American Momentum Bank has entered the Raleigh market by hiring SBA lending professional Mihir Patel to serve as Vice President, Nationwide SBA Business Development Officer. The hire comes as the community bank continues the national expansion of its Tampa, Fla.-based SBA Lending Division. Patel will serve clients nationally, with a focus on the Carolinas and Georgia.
"Mihir's education in finance and his background as an analyst gives him a strong foundation to succeed in this role," said Patrick Fenech, Senior Vice President, Managing Director SBA Lending at American Momentum Bank. "We're excited to have him on the team and are looking forward to the role he'll play in helping the SBA division expand in the Southeast."
Texas-chartered American Momentum Bank – which is a designated "SBA Preferred Lender," according to the U.S. Small Business Administration (SBA) – announced the national expansion of its SBA Lending Division in May.
Prior to joining American Momentum, Patel served as SBA Relationship Manager/Business Consultant at Diamond Financial Services. While there, he helped secure $30 million in funding for small business owners in various industries throughout the U.S. He also served as a commercial credit analyst at BB&T (now Truist) and a lead bank teller at Wells Fargo in Raleigh.
In his new role with American Momentum, Patel will be responsible for sourcing well-qualified SBA 7(a) loan opportunities. He will focus on building relationships with business owners, as well as referral sources, such as business brokers, CPAs, attorneys and commercial real estate professionals.
"I'm passionate about building relationships and helping business owners realize their dreams," Patel said. "It's very satisfying to play a role in helping them succeed."
A North Carolina native, Patel earned a bachelor's degree in business administration with a concentration in finance from North Carolina State University. He has volunteered for Habitat for Humanity in Raleigh and facilitated fundraisers for relief teams following Hurricanes Matthew and Florence.
"I'm excited about this new job opportunity because American Momentum is encouraging me to utilize the knowledge and skillset I possess to build my own brand and cultivate relationships, all while providing excellent support from the bank's credit director and other SBA team members on the backend," Patel said. "They'll provide the support I'll need to make sure I'm providing clear answers and the best service to our clients."
American Momentum established the SBA Lending Division in Tampa in 2016. It has grown from a total of $13.83 million in annual SBA loan production in 2017 to $41.63 million in 2021 – an increase of 201% in five years.
View all news