American Momentum Bank enters Phoenix market with key SBA lending hire
11/02/2022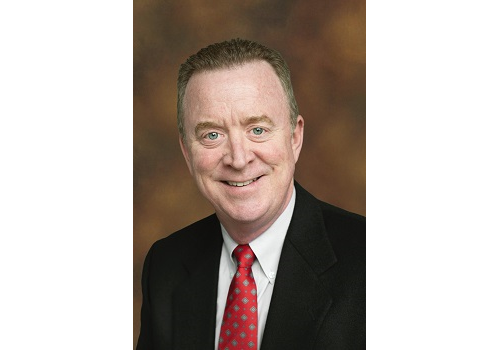 SCOTTSDALE, Ariz. (Nov. 2, 2022) — American Momentum Bank has entered the Phoenix market by hiring SBA lending veteran Tim Collins to serve as Vice President, Nationwide SBA Business Development Officer III. The hire comes as the community bank continues the national expansion of its Tampa, Fla.-based SBA Lending Division. Collins will serve clients nationally, focusing on Phoenix and the Western U.S. region.
"Tim has a 30-plus-year track record of success in SBA lending and has proven himself to be a committed advocate for his small business clients, especially those who have served in our military," said Patrick Fenech, Senior Vice President, Managing Director SBA Lending at American Momentum Bank. "We knew that he would be a great fit for American Momentum, not only from a production standpoint, but also culturally."
Texas-chartered American Momentum Bank – which is a designated "SBA Preferred Lender," according to the U.S. Small Business Administration (SBA) – announced the national expansion of its SBA Lending Division in May. Since then, the bank has hired five SBA lending professionals throughout the country.
Collins has been involved in SBA lending for over 35 years. He has specialized in business acquisition, start-up, debt restructure, franchise and special purpose commercial real estate property SBA lending. During his career, he has funded over $290 million in SBA loans. Collins has served in management roles with SBA lenders, serving as an SBA sales manager and SBA lending manager. He has worked for bank and non-bank lenders, always performing in those firms' top 20% of SBA loan producers.
In his new role with American Momentum, Collins will be responsible for sourcing well-qualified SBA 7(a) loan opportunities. He will focus on building relationships with business owners, as well as referral sources, such as business brokers, loan brokers, commercial bankers, CPAs, attorneys and commercial real estate professionals.
"I've always enjoyed being a consultant to small business owners in their attempts to get SBA financing," Collins said. "I think this new role at American Momentum will be a perfect fit because we're on the same page regarding making deals work for small business owners who need and deserve the support."
The SBA recognized Collins as The Financial Services Champion of the Year in Arizona in 2011, Arizona Veterans Champion of the Year in 2014 (as a member of the Boots to Business team in Arizona), and Arizona Veterans Champion of the Year in 2017.
He regularly speaks to trade organizations – including the Arizona Association of Mortgage Brokers, the Arizona Business Brokers Association, the Arizona Small Business Association and others – providing education about SBA loans. For 15 years, Collins was a contributor at Phoenix-area SCORE Loan Clinics – a nonprofit offering business resources for small business owners – and taught classes about SBA lending at the Arizona School of Real Estate.
Collins has been a member of the presenters' team for Arizona Boots to Business – an entrepreneurial training and education program for transitioning U.S. military service members and their spouses – since its inception in 2013. He is a retired 20-year veteran of the U. S. Air Force Reserves, having served in public affairs and as Noncommissioned Officer In Charge (NCOIC) of three different public affairs offices until he was honorably discharged in 2002.
An active member of his community, Collins is a past president and treasurer of a local Phoenix Rotary Club and past president and treasurer of the Men's Athletic Club in Cave Creek, an organization that raises funds for the Cactus Shadows High School Athletic Programs. Additionally, Collins has coached youth basketball at the Desert Foothills Athletic Club.
Collins graduated from Minnesota State University – Mankato in 1983 with a bachelor's degree in business administration and minors in mass communications and economics.
American Momentum established the SBA Lending Division in Tampa in 2016. It has grown from a total of $13.83 million in annual SBA loan production in 2017 to $41.63 million in 2021 – an increase of 201% in five years.
View all news