American Momentum Bank's $25,000 Sponsorship Provides Once-in-a-Lifetime Opportunity to Youth in Central Florida
02/16/2023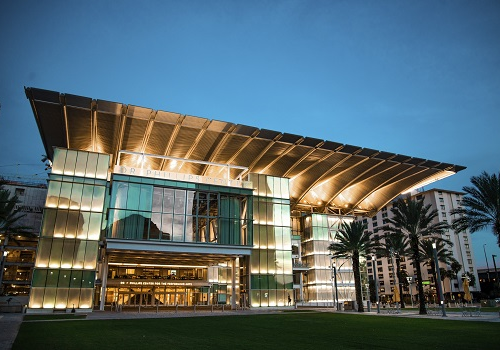 ORLANDO, Florida (Feb. 16, 2023) — American Momentum Bank made a $25,000 donation to the Dr. Phillips Center for the Performing Arts to bring the gift of theater to 180 children in Central Florida through the art center's community giveback initiatives.
American Momentum's partnership brought 100 members from the Foundation for Foster Children to the Broadway musical Hamilton in November, and 80 members from Girls on the Run Central Florida and United Foundation of Central Florida to Broadway's Wicked in February.
"We're always proud to support the great work that the Dr. Phillips Center is doing in our community, especially efforts involving our youth," said Mike Collins, Florida President for American Momentum Bank. "Giving back is at the heart of our bank's mission, and we're happy to support such a worthy organization with this sponsorship."
American Momentum Bank is a longtime supporter of the Dr. Phillip's Center's Arts For Every Life ® initiatives, which have given more than $15.4 million back to the community since its founding in 2014. In 2022, American Momentum Bank made a $75,000 donation to help at-risk youth and foster children in Central Florida through the Dr. Phillips Center. The donation was initiated during the arts center's grand opening celebration of the acoustically advanced Steinmetz Hall last January.
In 2019, the bank treated nearly 100 at-risk youth to a matinee showing of Hamilton. The bank additionally provided $35 million in revolving credit to support the center's $237.5 million second phase of construction in 2017, and a $16 million term financing to help fund construction of phase one.
"We are so grateful for our long-term partners like American Momentum Bank throughout the years and the support they provide to our community," said Kathy Ramsberger, President and CEO of the Dr. Phillips Center for Performing Arts. "They continue to believe in our vision, helping us advance programs that bring the arts to youth in our community."
View all news